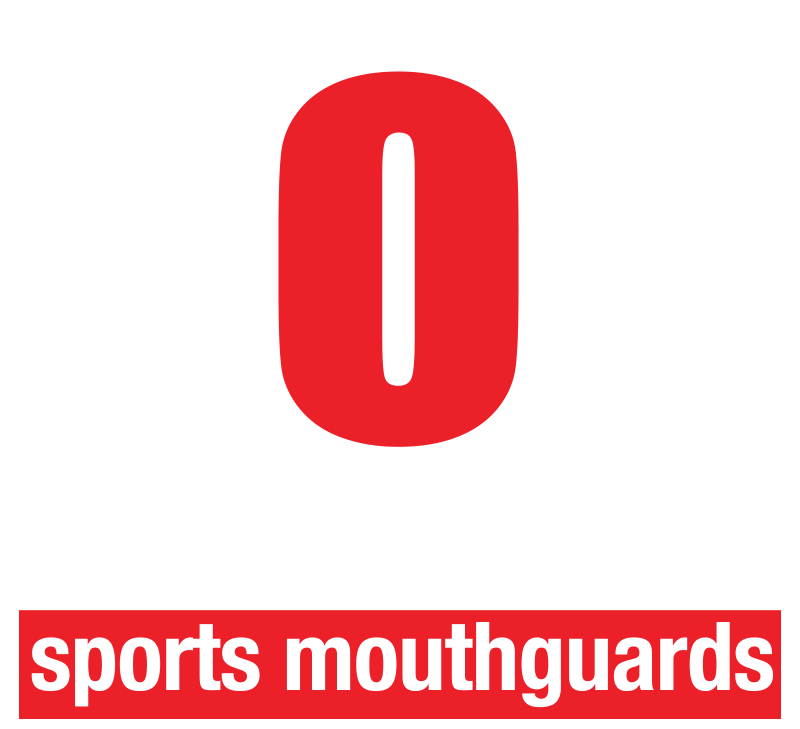 THE ULTIMATE IN SPORTS MOUTHGUARD PROTECTION | AirGARDTM
Official State Distributor for AirGARDTM  + HIGRIP AirGARDTM in WA
GOBSMACKED SPORTS MOUTHGUARDS 
is a local WA family owned and operated business with knowledgeable, experienced dental prosthetists and technicians who have worked in the industry for more than 30 years, offering a wealth of experience in this niche field of preventative dentistry.
All GOBSMACKED sports mouthguards are professionally made and customised to suit every individual. We firmly believe that all sports players from novice to elite participants should be fitted with a professionally endorsed mouthguard.
Our Director Rob Armanasco has more than 40+ years in the dental industry and 10+ years specialising in custom mouthguards.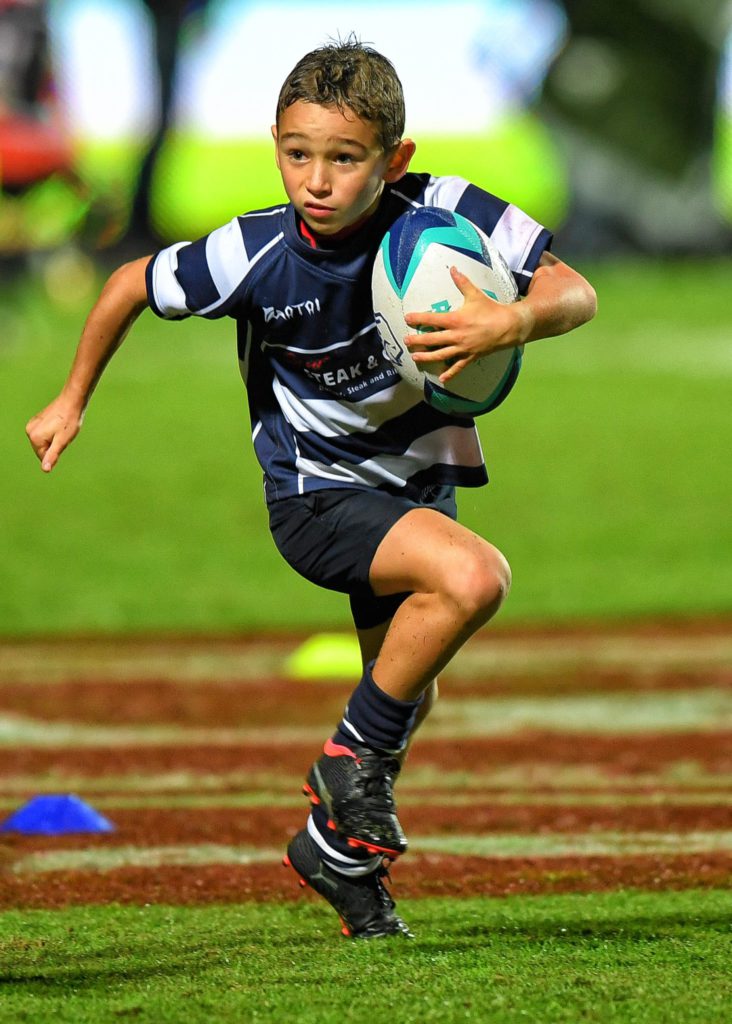 Mouthguard Range
COVID-19 PRICING – MAY 2020 to JANUARY 2021
In light of the devastating financial impact caused by COVID-19, Gobsmacked Sports Mouthguards have discounted all custom mouthguard products, available from May 2020 to January 2021.
CUSTOM AIR AirGARDTM
EXCLUSIVE to Gobsmacked, our evolutionary Custom Air AirGARDTM is the ultimate in sports mouthguard protection.  The research and development on this elite mouthguard, proven to be 30% more protective than any other mouthguard on the market and is suitable for all sports.  The additional protection is achieved via the advanced air cell technology AirGARDTM, containing air cells that replicate heavy-duty bubble wrap for your teeth and jaw.  The unique design aids maximum breathing and speech, providing complete comfort.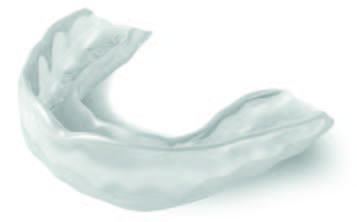 Custom Mouthguard Perth
Clear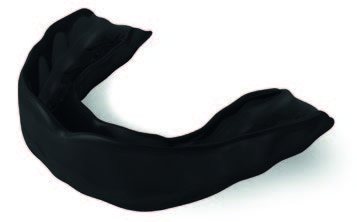 Custom Mouthguard Perth
Black
CUSTOM LAMINATED
A double layered, custom mouthguard that has all the attributes of our signature Custom Junior and Custom Senior, however this design is laminated to incorporate the players name and telephone number on the underside of the mouthguard if desired. Produced using the latest technology in mouthguard material our Custom Laminated for both junior and senior players is premium and durable. Perfect for ages 11+ onwards and suitable for all category levels of impact sport.
Produced using the latest technology in mouthguard material, our Custom Signature is a premium and durable custom fitted mouthguard. Perfect for junior and seniors and suitable for all category levels of impact sport. However, should junior player (up to the age of 11) present with premature tooth and jaw growth, a higher protection mouthguard may be required.
Multiple Colours:
For an additional fee multiple colours are available in the Custom Signature & Custom Laminate range and ONLY IN OFFICIAL AFL TEAM COLOURS (maximum 3 colours).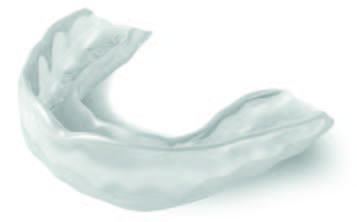 Custom Mouthguard Perth
Clear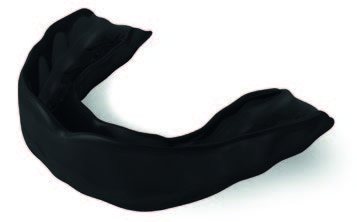 Custom Mouthguard Perth
Black
HIGRIP AirGARDTM DIY
 Our innovative HIGRIP AirGARDTM  DIY is the latest in "Do It Yourself" mouthguard technology. Self-moulded, the HIGRIP is prepared in a microwave for 80 seconds (high), therefore does not require impressions and models and eliminates the inconvenience of clinic visits and the hassle of the dated, messy and inconsistent boil and bite method.
Dual purpose, the HIGRIP AirGARDTM is suitable for both orthodontic and non-orthodontic patients or patients whose jaws are expected to change rapidly.  The HIGRIP is re-mouldable up to 5 times to adapt and accommodate these changes.
Based on the air inclusions in our elite Custom Air AirGARDTM mouthguard (exclusive to Gobsmacked), the HIGRIP AirGARDTM DIY is produced using polyolefin mouthguard material which was awarded the American Dental Association Seal of Acceptance 2015.  Providing the ultimate adaption and retention in the mouth while offering superior fit and comfort the HIGRIP AirGARDTM is the ultimate in DIY mouthguard protection.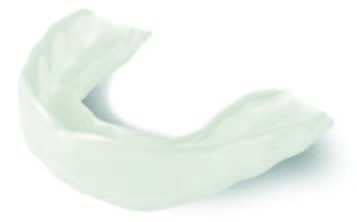 Custom Mouthguard Perth
White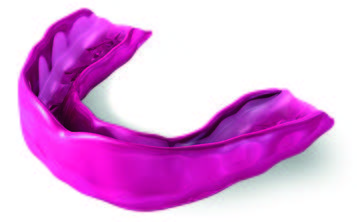 Custom Mouthguard Perth
Pink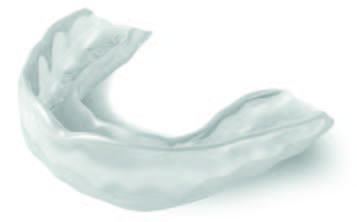 Custom Mouthguard Perth
Clear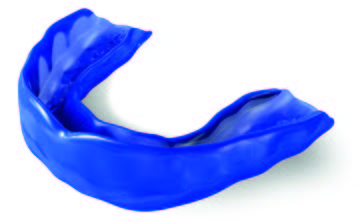 Custom Mouthguard Perth
Blue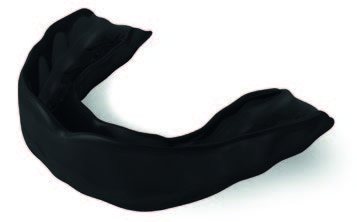 Custom Mouthguard Perth
Black
CUSTOM GYM | NIGHT GUARD
The Custom Gym | Night Guard protects teeth against bruxing (grinding of the teeth). Designed with maximum comfort in mind this dual-purposed guard is to be worn in the gym during training or a workout session and also during sleep. Streamline and modified, this guard and also protects against potential damage that can be caused by clenching of the jaw. The cushioning effect is also proven to be beneficial for toning facial muscles when in use.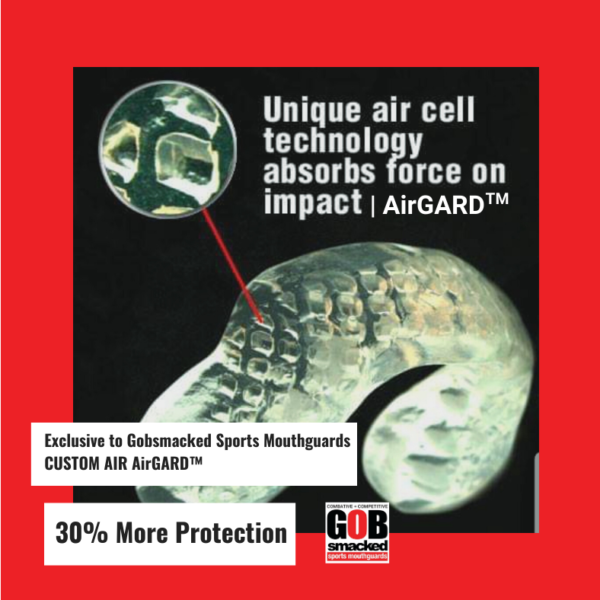 INSTRUCTIONS
+ AFTER CARE
THE ULTIMATE IN SPORTS MOUTHGUARD PROTECTION | AirGARDTM
AVOID FORMED MOUTHGUARD COMING INTO CONTACT WITH ANY HEAT OR DIRECT SUNLIGHT
DO NOT chew or apply prolonged or undue pressure on your custom mouthguard as this can distort the fit and affect the protective nature.
Rinse your mouth and custom mouthguard frequently with cold water whilst in use.
Wash your custom mouthguard after EVERY use:
After use, rinse in cold running water and wash only in cold soapy water.  Rinse again under cold running water.
TIP: Rinsing in anti-bacterial mouthwash enhances hygiene and the longevity of your custom mouthguard.
Thoroughly dry your custom mouthguard after washing/rinsing and always store in a mouthguard case.
Should you develop a build-up or staining on your custom mouthguard, it may be possible to remove stains by soaking with a denture cleansing tablet in cold water over night.
TIP: We recommend Polident Fast Action tablets or Zeltek antibacterial mouthguard cleaning tablets.
ALWAYS STORE YOUR CUSTOM MOUTHGUARD IN A COOL, DRY PLACE AWAY FROM ANY HEAT OR DIRECT SUNLIGHT.
Due to the rapid changes of the teeth and jaw in children and adolescents, orthodontic considerations, injury to the teeth or jaw and general wear and tear on your mouthguard, it is recommended that you undergo a yearly visit to the Gobsmacked Sports Mouthguard clinic for a quick assessment of your mouthguard.
Disclaimer: Whilst a mouthguard is resistant to most oral injuries, Gobsmacked Sports Mouthguards cannot guarantee against injury to the mouth, teeth and surrounding tissues from all blows.  Due to nature and jaw growth generally from ages 5-14, there is no guarantee that the mouthguard will continue to fit throughout the playing season, however we will review existing patients free of charge to assess and make any adjustments (if possible) within 6 months of the initial date of mouthguard purchase.
Gobsmacked Sports Mouthguards retains the right to dispose of any mouthguards where appointments have been missed or that exceed a 6 months period beyond completion.
WATCH INSTRUCTIONAL STEP BY STEP DEMONSTRATION: HTTPS://YOUTU.BE/FQQYVL2Z2HS
Wrap the HIGRIP Air D.I.Y mouthguard in paper towel and immerse the wrapped mouthguard in a bowl of water at room temperature.
Place wet wrapped mouthguard on a microwave proof plate in the microwave (1000 to 1200 watt) and heat on a HIGH SETTING FOR 80 SECONDS.
Take the heated wrapped mouthguard out of the microwave and wait a little for it to cool.
Place the heated wrapped mouthguard back in the bowl of water at room temperature and unwrap the paper towel in the water.
Place the mouthguard in your mouth on your upper teeth.
Bite gently into the mouthguard with your back teeth, just enough to leave the indent of your upper teeth.
USING FIRM PRESSURE MOULD THE MOUTHGUARD TO YOUR TEETH AND GUMS WITH YOUR THUMBS – DON'T USE TOO MUCH PRESSURE.
USE YOUR FINGERS TO MOULD THE FRONT OF THE MOUTHGUARD UP UNDER YOUR NOSE AS FAR AS POSSIBLE WHILE MOULDING TO THE FRONT TEETH.
REPEAT steps 7 and 8.
Suck your tongue up to the roof of your mouth and hold the suction for 1 MINUTE.
Remove the mouthguard from your mouth and stabilize in a bowl of water at room temperature for 4 MINUTES.
Your GOBsmacked HIGRIP D.I.Y is ready for use.
NOTE:
IF YOU FEEL YOUR NEW HIGRIP AIR D.I.Y HAS TOO MUCH "GRIP", HEAT AGAIN (WRAPPED IN WET PAPER TOWEL) IN MICROWAVE ON HIGH SETTING FOR 60 SECONDS:
Place the heated wrapped mouthguard in a bowl of water at room temperature, unwrap the paper towel and place the mouthguard back into your mouth.
Suck your tongue up to the room of your mouth and hold the suction for 2 MINUTES.
Remove the mouthguard from your mouth and stabilize in a bowl of water at room temperature for 4 MINUTES.
PRIVATE HEALTH FUND REBATES
Gobsmacked Sports Mouthguards are a provider for Private Health Insurance Funds, ensuring a significant rebate return and minimal gap outlay on your custom mouthguard.
Enter the Gobsmacked Sports Mouthguards provider details below into your Private Health Insurance App or contact them directly to confirm your eligible rebate from your Private Health Insurance Fund.
GOBSMACKED PROVIDER DETAILS:
Provider Number # 4044 036Y
Mouthguard Item# 151 | Consultation Item# 014
(Consultation fee of $50.00 is included in the price of all mouthguards)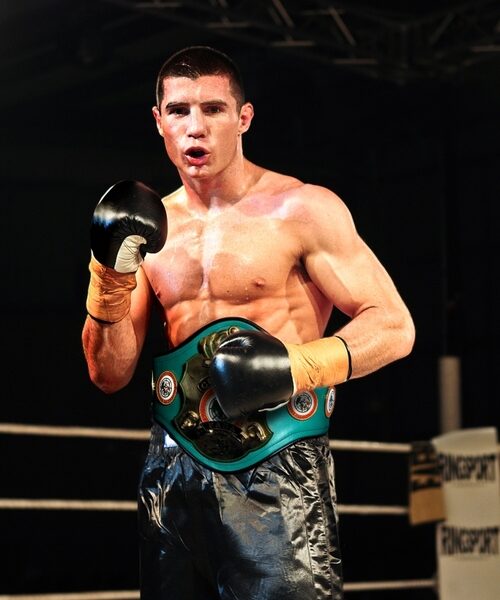 "I absolutely love my new Custom Air AirGARDTM mouthguard from Gobsmacked Sports Mouthguards !  The best quality and fitting mouthguards in Perth."
Daniel "The Rock" Dawson
FIRST AUSTRALIAN EVER TO HOLD WORLD TITLES IN MUAY THAI-BOXING | KICK-BOXING | BOXING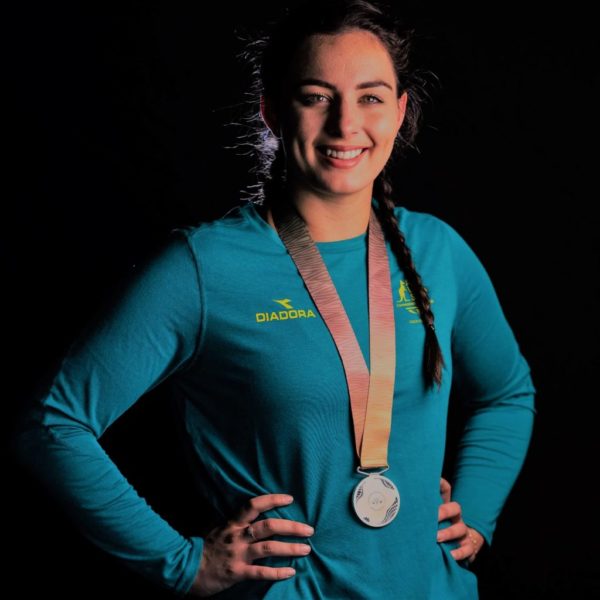 "Being in a combat sport I go through a lot of mouthguards and GOBsmacked Sports Mouthguards are by far the best ! I use the Custom Air (AirGARD™) and its perfect fit means that it is so comfortable and light that I don't even notice it's there. I can't recommend GOBsmacked Sports Mouthguards enough !"
CAITLIN PARKER
2018 COMMONWEALTH GAMES SILVER MEDALIST AND BOXING TEAM CAPTAIN YOUTH OLYMPIC GAMES BRONZE MEDALLIST, BRONZE AT RIO OLYMPIC TEST EVENT, YOUTH WORLD CHAMPIONSHIPS SILVER MEDALIST, JUNIOR WORLD CHAMPIONSHIPS BRONZE MEDALIST, 5 X AUSTRALIAN CHAMPION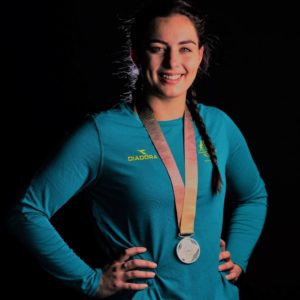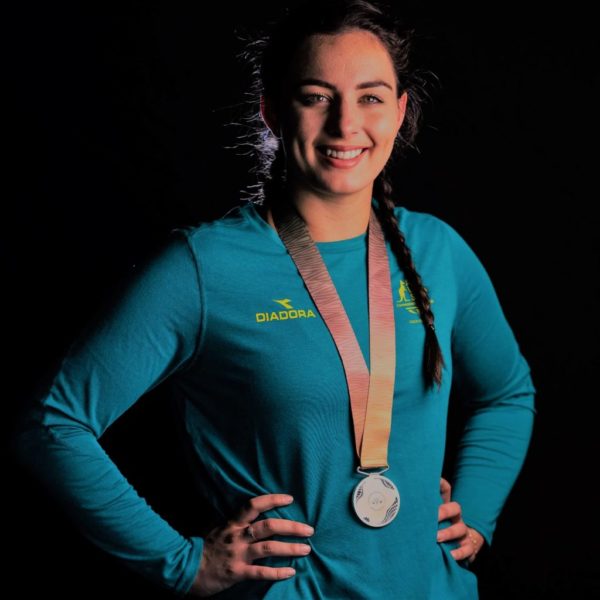 "Being in a combat sport I go through a lot of mouthguards and GOBsmacked Sports Mouthguards are by far the best ! I use the Custom Air (AirGARD™) and its perfect fit means that it is so comfortable and light that I don't even notice it's there. I can't recommend GOBsmacked Sports Mouthguards enough !"
CAITLIN PARKER
2018 COMMONWEALTH GAMES SILVER MEDALIST AND BOXING TEAM CAPTAIN YOUTH OLYMPIC GAMES BRONZE MEDALLIST, BRONZE AT RIO OLYMPIC TEST EVENT, YOUTH WORLD CHAMPIONSHIPS SILVER MEDALIST, JUNIOR WORLD CHAMPIONSHIPS BRONZE MEDALIST, 5 X AUSTRALIAN CHAMPION